MoCha
Molecular Characterization of Unknown Pathways
Summary
MoCha (Molecular Characterization) is an efficient tool for the characterization of unknown components and pathways interacting with a a given set of proteins. MoCha can search within seconds over one billion protein-protein interactions curated in the STRING database v10. MoCha and its source code is freely distributed in this website.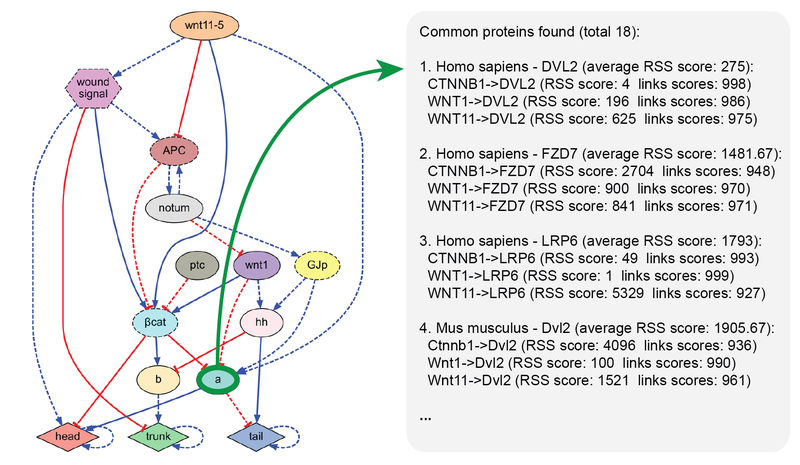 ---
Software
You can freely use and download MoCha and its source code (GPLv3 license) in your own computer. A script (Unix/Linux) is included to automatically download the necessary database files, process them, and compile the program for your system. Please, click here to download the latest version of MoCha.
---
Citation
MoCha: molecular characterization of unknown pathways
D. Lobo, J. Hammelman, M. Levin
Journal of Computational Biology 23(4): 291-297, 2016.
---
Acknowledgments
This work was supported by National Science Foundation (EF-1124651), National Institutes of Health (GM078484), W. M. Keck Foundation, and G. Harold and Leila Y. Mathers Charitable Foundation. Computation used equipment awarded by Silicon Mechanics.